It's 'Women's Week' on Cycling Weekly: your guide to the training, tech and inspirational tales of (and by!) cycling's key women
We've got detailed articles on training with the menstrual cycle, a look back at the woman who entered the 1924 edition of the Giro d'Italia, and a dive into 'women-specific geometery' and its relevancy today - plus much, much more!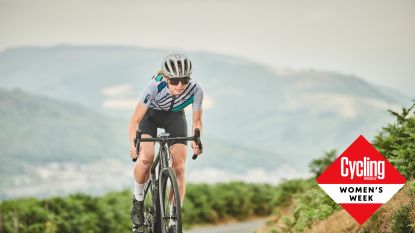 (Image credit: Future)
From 6th-10th March, here at Cycling Weekly we'll be celebrating Women's Week, with International Women's Day this year landing right in the middle and marking the apex of our coverage on Wednesday, 8th March.
We'll be covering a full spectrum of cycling, from the training tips guiding female professionals (and a growing number of amateurs) to inspirational stories of female empowerment - from the women who've taken up cycling in middle age to the racers who forged their own way when the odds were stacked against them.
From motivation to mechanics, we'll be sharing the common bike-fit issues faced by women and smaller cyclists - plus how to overcome them - as well as guiding you through the differences between unisex bikes and those with women's specific geometry.
On the bike comfort will not be neglected, and we'll be going in depth into the science of sitting comfortably and sharing the best women's bike saddles that we've ridden and rated. Slight spoiler for the article: although having the right saddle shape is key, there are other important adjustments that are generally necessary to make.
And we'll also be taking you through our top kit picks of the best women's cycling shorts and the best women's cycling jerseys for comfort, performance and - for those lucky people living on more southernly latitudes - cooling.
This is all just to tease what's coming up - those may be the topics, but we've got a lot more lined up for each of them. Here are the articles you can jump into now and, for the ones which aren't live yet, we'll be putting the hyperlinks in throughout the week.
Fitness and tech
Inspirational stories
Thank you for reading 10 articles this month* Join now for unlimited access
Enjoy your first month for just £1 / $1 / €1
*Read 5 free articles per month without a subscription
Join now for unlimited access
Try first month for just £1 / $1 / €1